Ekphrasis

Ekphrasis: Poetry, Music & Dance Inspired by Visual Art
Saturday, May 13th at 2:00pm
ArtSpace Hartford Gallery, 555 Asylum Street
Followed by a Reception to Celebrate the Come Back of Open Studio Hartford!
Ekphrasis: Originally created by poet and artist, Lorna Morris Cyr, Open Studio Hartford's poetry event has grown into an entertaining cross-over of unlimited art forms! "Ekphrasis" features spoken word and other performing arts, all depicting visual art displayed in the gallery.

PARTIAL PAIRINGS FOR 2023 (in no particular order)
Please check back for more details
-Ernest Brute, Object Echo & Andy Allen on saxophone with Artist, Lorna Morris Cyr
-Colin Johnson, Poet, with Artist, Lorna Morris Cyr
-KLJ, Poet, with Artist, Gary Jacobs
-Catman Bill, Composer/Guitar/Vocals with Artist, Francie Fillatti
-Andrew Jarcho, Alto-Sax, with Artist Cathy O'Keefe
-Nadia Sims, Poet, with Artist, Amy LaBossiere
-Holden Escabi, Poet and Video Performance with Sophie Capps Hawkins
-Gale Gardiner on AutoHarp and sea shanty vocals with Artists Bonnie Arapacio & Arthur Backstrom
-Frederick Douglass Knowles, Poet, with Artist, Maurice Robertson
-Susan Mardinly, Poet, with Artist, Elle Fagan
-Yvon Cormier, Poet & Harmonica, with Artist, David Falco's Diorama
Taylor Gouveia, Poet, with Artist, Abby Djan (The Blue Hydrangea)
-Tenaya Taylor, Spoken Word & Vocals with Artists TBD
-Yvon Cormier, Poet & Trumpet, with Artist, Nigel Wynter
- Chris Funkhouser, Poet, with Artist Amy Hufnagel
-Jedda, Poetry with Artist, Robert Faucher
Ephrasis is FREE and open to the public. Refreshments will be provided. Donations are accepted.
No parking in ArtSpace Lot - park across the street at Union Station or free on the street.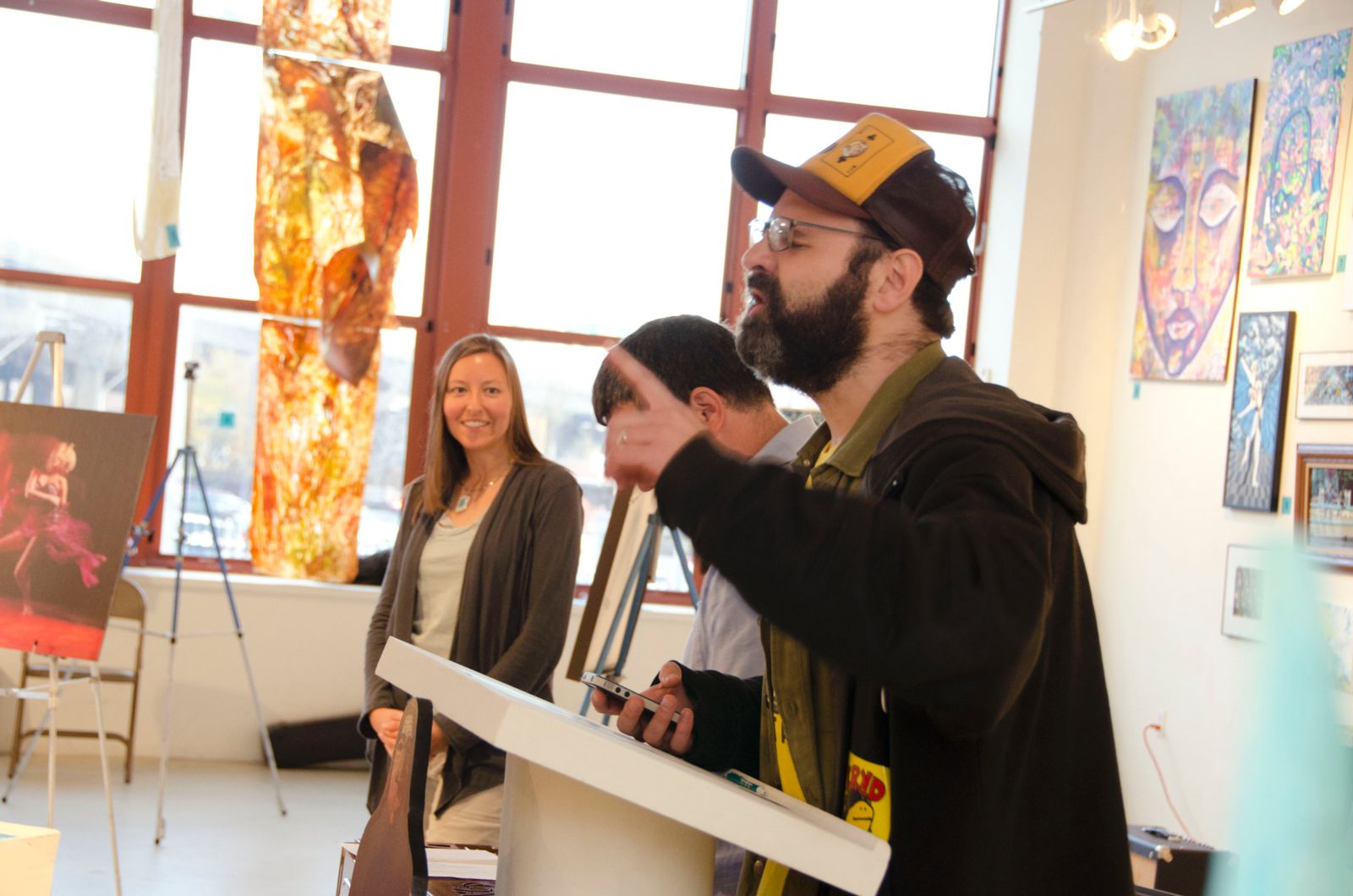 SAMPLE ARTWORK to be featured at EKPHRASIS 2023
Francie Fillatti paired with
Bill Katz, Guitar & Vocals
Amy Hufnagel paired with Chris Funkhouser, Poet

Elle Fagan paired with Susan Mardinly, Poet
| | |
| --- | --- |
| | |
| Lorna Morris Cyr | Lorna Morris Cyr |
| | | |
| --- | --- | --- |
| | | |
| Cathy O'Keefe | Gary Jacobs | Nigel Wynter |
INSTRUCTIONS to PARTICIPATE
VISUAL ARTISTS of all media, two-dimensional or otherwise, are encouraged to submit artwork to be considered as inspiration.
(Images required - Date of dropoff of physical work to the gallery will be the first week in May)
PERFORMANCE ARTISTS, spoken word, musicians, dancers, videographers and others are sought to share their inspiration LIVE.
(You will be given a link where you can chose artwork or you can suggest your own artist or other pairing)
CLICK HERE to sign up
Unique pairings with friends and colleagues are encouraged!
In the future, when the city-wide Open Studio Hartford returns, additions to the PERFORMANCE ART WEEKEND will be accepted. Performance venues, performance artists, filmmakers, musicians, dance groups, etc. are asked to contact us with interest in participating to expand offerings for the weekend. Included have been a Cinematic Celebration hosted at Real Art Ways. We welcome your ideas!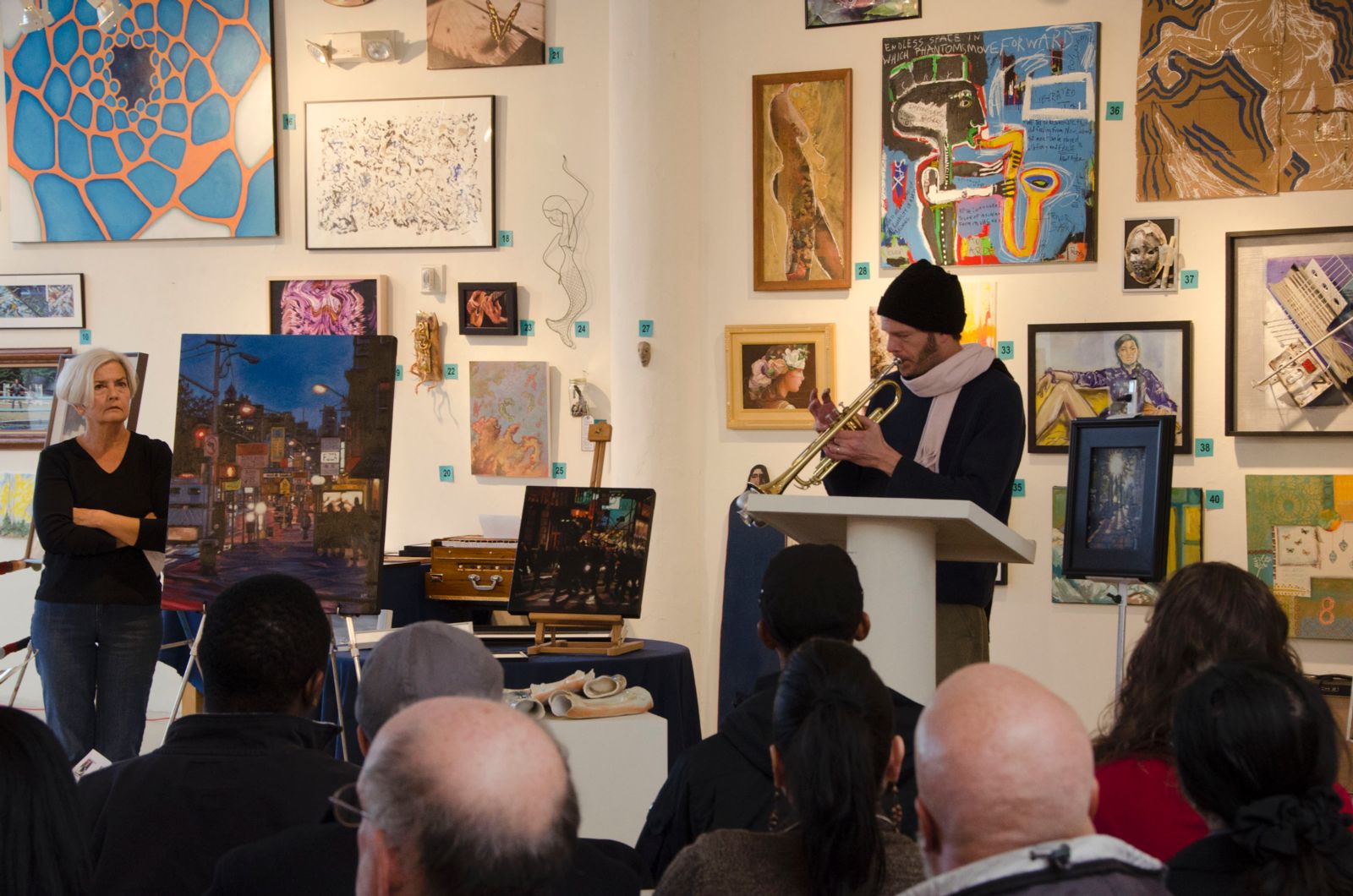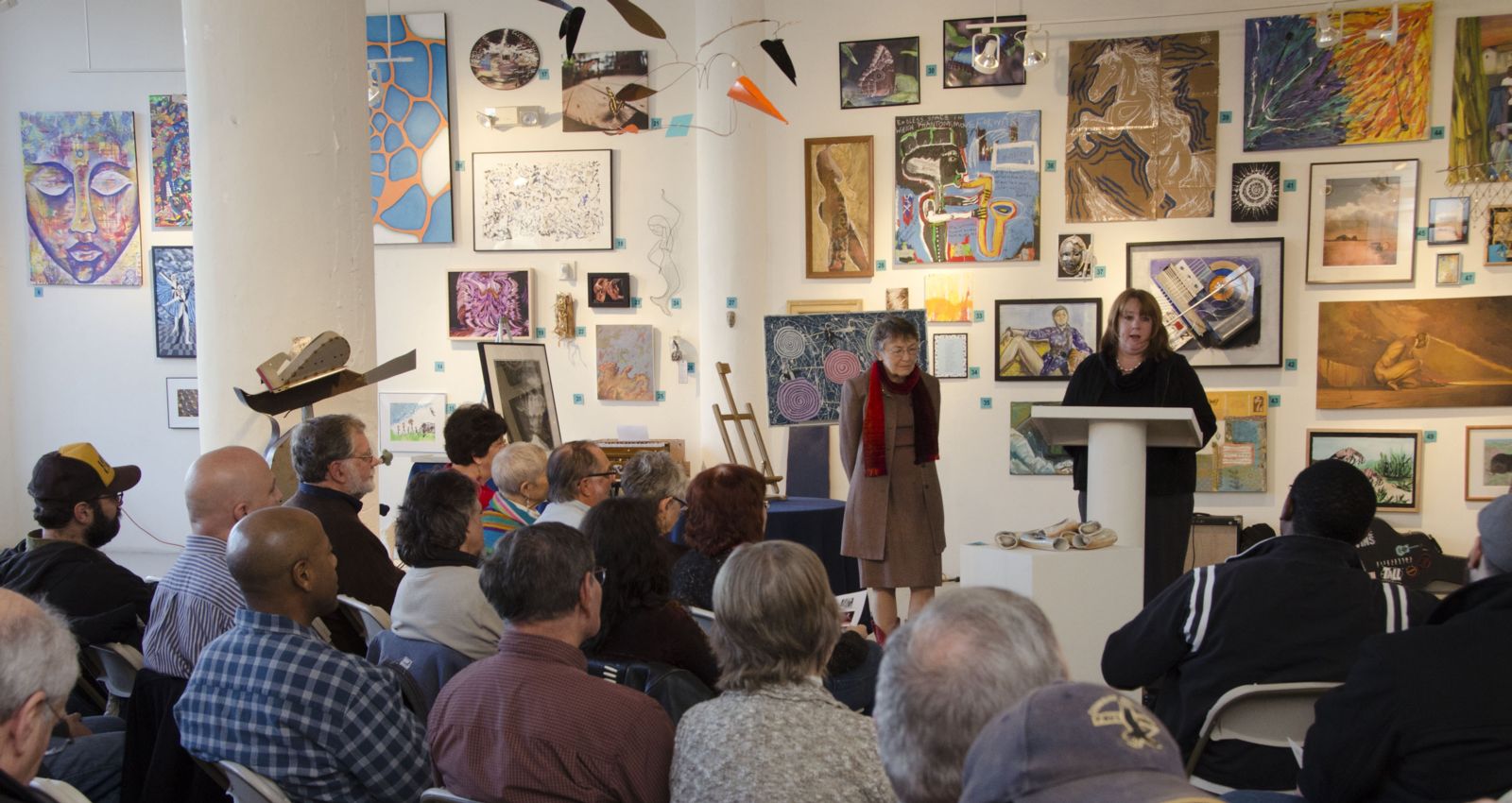 CLICK HERE to see examples of EK Pairings from the past!