Artist Profile
2023S Chris Brown
Medium: Painting / Drawing
Description: Vibrant oil on canvas
2023S Chris Brown
Medium: Painting / Drawing
Description: Vibrant oil on canvas
Vibrant oil on canvas paintings that you feel like you can walk right into!
Original oil on canvas. No prints ever. Each piece remains unique forever. Thick texture is used to bring about a heavy contrast with vibrant colors.
Escape into many different environments and scenes with paintings that feel like you can walk into them.
To ENGLARGE the images below, RIGHT CLICK and Open in a New Tab
The Breach, 24x48 inches, Oil on Canvas $300
On a distant water planet, the deep sea creatures synchronize their breeding rituals. After successful breeding, the eggs are laid. Over the course of the next 3 months the outer layering of the eggs gets lighter and lighter until one day the hatching begins. Once the outer layer is light enough, the egg propels itself toward the surface with immense speed, shedding layers of itself as it ascends. Each egg has different designs and abilities for protective purposes, the three months in gestation leaves them vulnerable, so the mothers do everything they can to ensure survival. The reason for the eggs coming to the surface is due to their intense aggressive behavior and hunger as soon as they hatch. They cannot be controlled and are an immediate threat to anything around them, including the fully matured creatures of the deep that gave birth to them. The young aren't fully aware of what they are capable of physically or otherwise so a frenzy occurs upon hatching and on the way back to the bottom everything is fed upon in sight. Unfortunately, this means other hatchlings are attacked and eaten as well, but this can not be avoided. By the time they reach the bottom they are calm, fed, more aware of themselves and are able to assimilate into their respective colonies safely.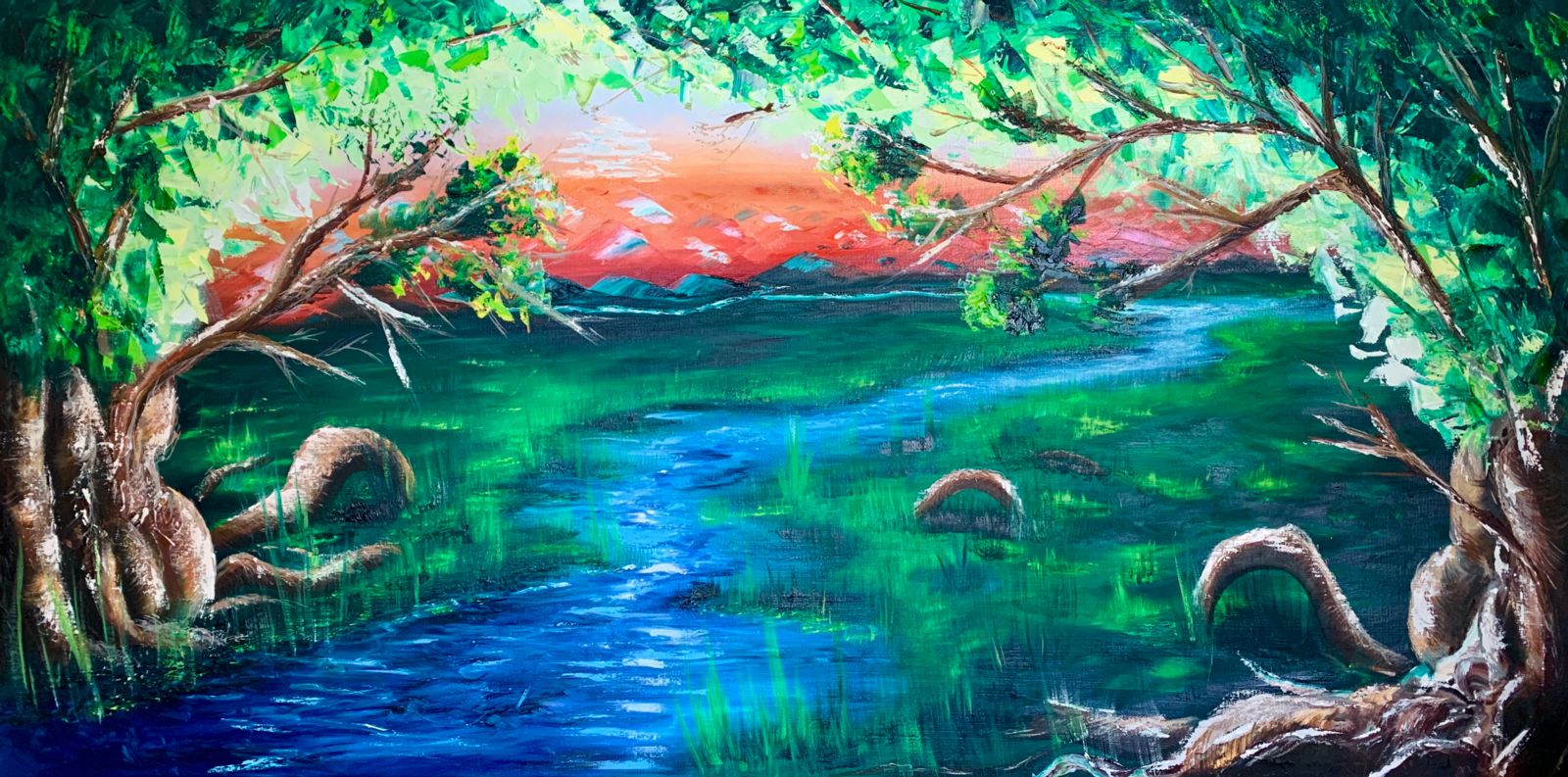 Paradise, 24x48" $600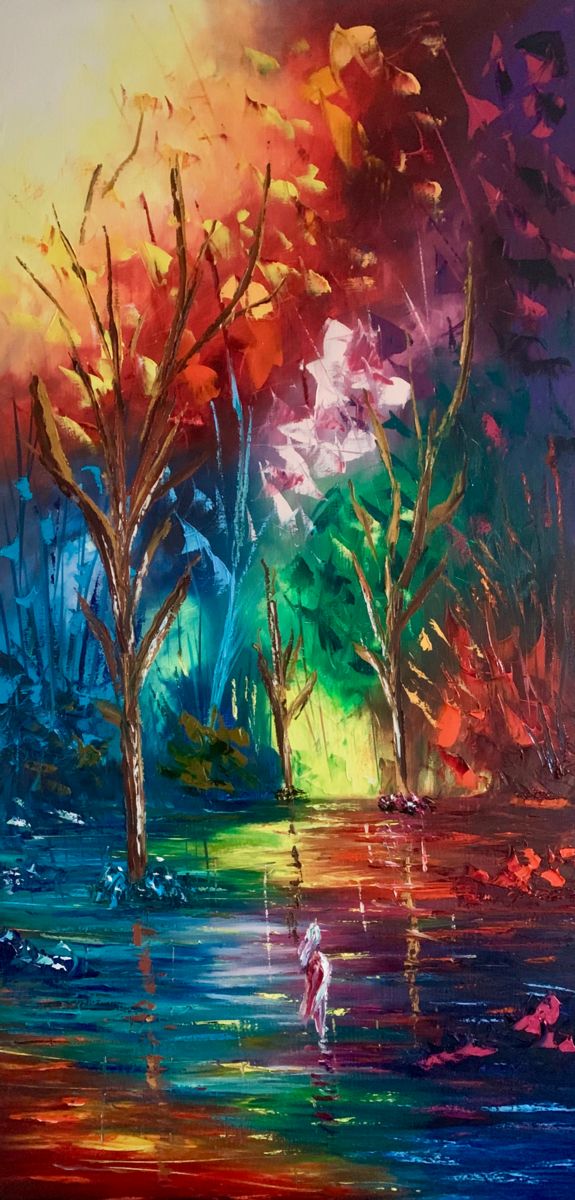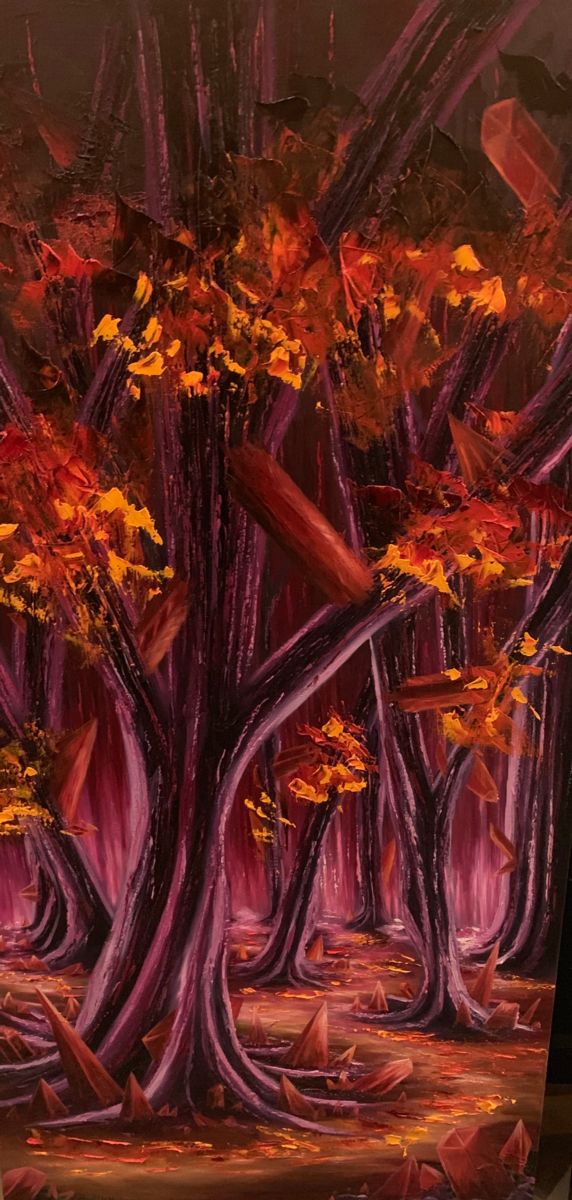 My name is Christopher Brown. I have been an artist for ten years now. My main medium is oil on canvas while utilizing a lot of the palette knife for thick texture. I don't make prints of my work as I believe prints devalue the work, id rather have everyone proud of the unique one of a kind piece that they get from me rather than knowing there's copies out there. I love nature work with uncommon color combinations to add an abstract flare to them. My goal is to make an impact in as many lives as possible through my work.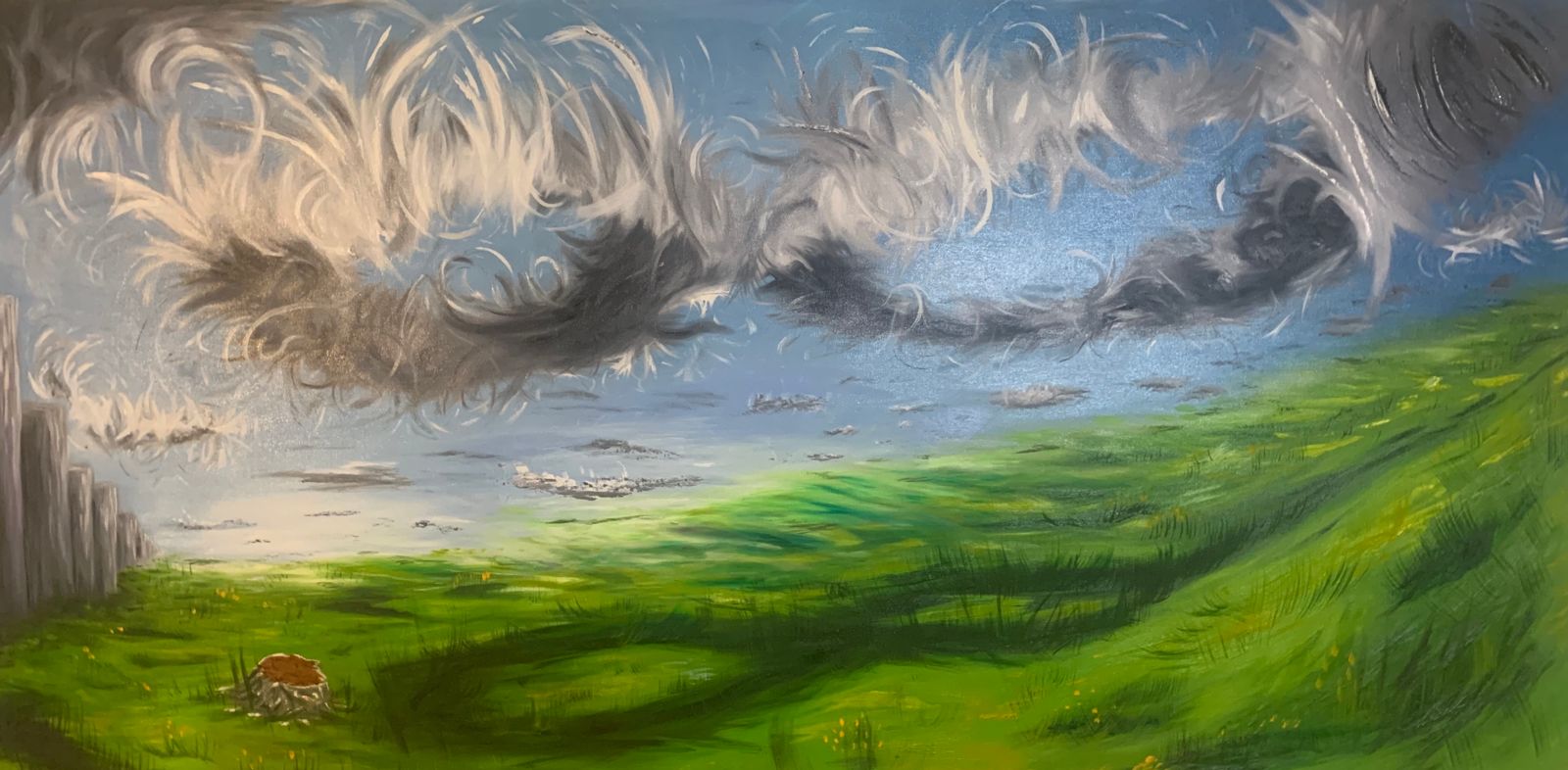 Infinity Fields, 24x48 inches $500

For information, purchase, pickup/delivery/shipping contact the artist at
Artbychrisbrown@yahoo.com or at 860-712-7044
To see more of artwork, visit www.artbychrisbrown.com - Instagram - @artbychrisbrown
Tour Location: Parkville Market, 1400 Park Street
Email: artbychrisbrown@yahoo.com