Windsor Art Center Studios Venue 2018
A mixed media venue
Providing artists engaged in the visual arts a home to work and show their art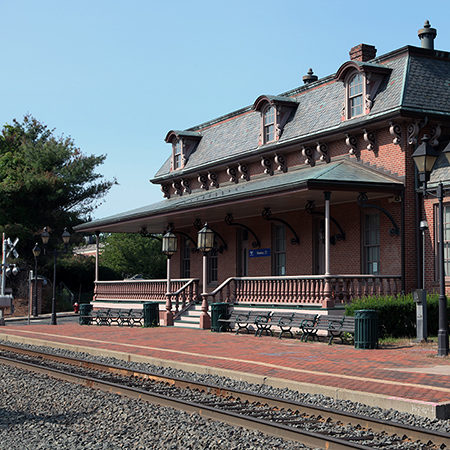 The Windsor Art Center Studios at the Train Station
joined OSH as an "out-of-town" venue.
Hartford is more than a place. This is why the Windsor Art Center and Rough Edges Art Productions have joined forces with Open Studio Hartford to celebrate art and the artists who produce it.
Open Studio Hartford in Windsor at the train station brings you artist in residence: LeaAnn Cogswell
There is plenty of free parking and easy access to the studios that are located across the tracks from the Windsor Art Center. Several good restaurants are within easy walking distance of the both the train station and the art center. So come for an hour or two, buy some art, enjoy the music, drink some coffee, tea or wine, and watch the trains go by. We assure you it will be one of your best art experiences ever.
LeaAnn Cogswell, Figurative Sculpture, Stained Glass Portraits